A $300 million capital campaign to expand Hoag's Irvine campus and redefine the future of health care—with you at the center
.

The Highest-Ranked Hospital in Orange County, Reaching Even Higher
Since 1952, Hoag has carried out its mission to serve the community by providing health care of the highest quality. As we expand our Irvine campus—a place where advanced treatment options, cutting-edge translational research and top-tier technology will meet holistic wellness offerings—that mission expands with us, increasing access to expert, comprehensive care for more and more communities.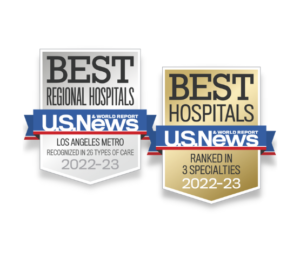 State-of-the-Art Facilities … and So Much More
Hoag's Irvine expansion project is just the start of an ambitious, long-term effort to grow our capabilities, continue attracting the brightest talent in medicine and advance standards of care across specialties—all while establishing Hoag as a national destination for world-class care.
For our patients, our physicians, our staff and each other, we're moving boldly forward together.

Expanded Facilities
6 buildings, 2 new parking structures, 155 new inpatient beds, 8 operating rooms, 2 additional procedure rooms and 120,000 square feet of ambulatory facilities.

Expanded Capabilities
Expanded research and clinical trial programs, innovative technology, new specialty care facilities and dedicated service centers for cancer, women's health and digestive health.

Revolutionary Design
A blend of high-tech and high-touch at every turn with indoor/outdoor spaces, meditation gardens and seamless, hospitality-focused experiences – from arrival to patient rooms and every step in between.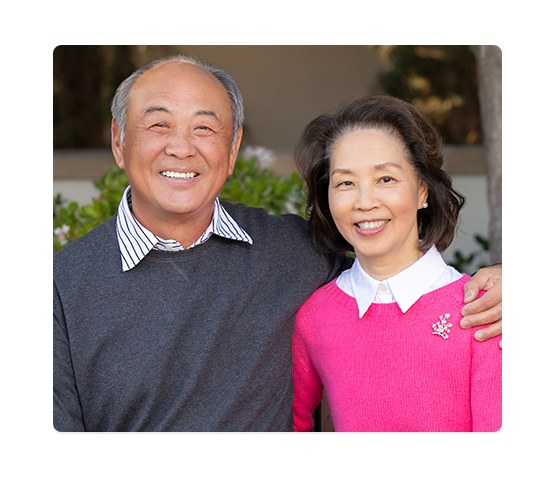 Sun Family Foundation Supports Hoag's Bold Expansion
Philanthropists Diana and David Sun gave a transformational $50 million gift to Boldly Hoag to inspire others to give. Of their gift, David Sun said, "It's no more important or meaningful than any other gift to Hoag, no matter the amount, if it comes from the heart and is made in the hope of helping others. Diana and I simply hope our gift will inspire others to give whatever they can."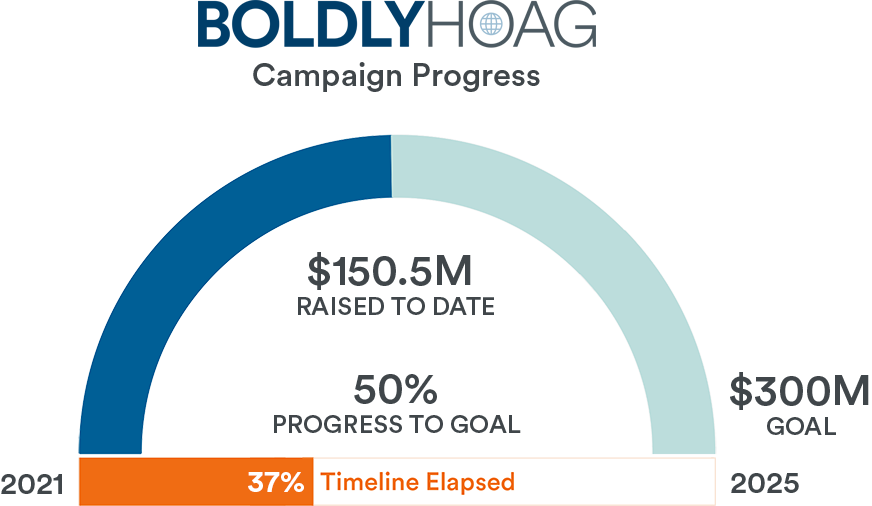 Be Bold With Us
The launch of the Boldly Hoag capital campaign is a pivotal moment in Hoag's history. Over the past 70 years, our community has partnered with us to realize each next step in our vision, catalyzing change and innovation to improve patient care. Once again, Hoag is relying on the support of philanthropic partners to lead the way forward in health care. There's no limit to what we can accomplish together. You belong here.