A $300 million capital campaign to expand Hoag's Irvine campus and redefine the future of health care—with you at the center
.

The Highest-Ranked Hospital in Orange County, Reaching Even Higher
Since 1952, Hoag has carried out its mission to serve the community by providing health care of the highest quality. As we expand our Irvine campus—a place where advanced treatment options, cutting-edge translational research and top-tier technology will meet holistic wellness offerings—that mission expands with us, increasing access to expert, comprehensive care for more and more communities.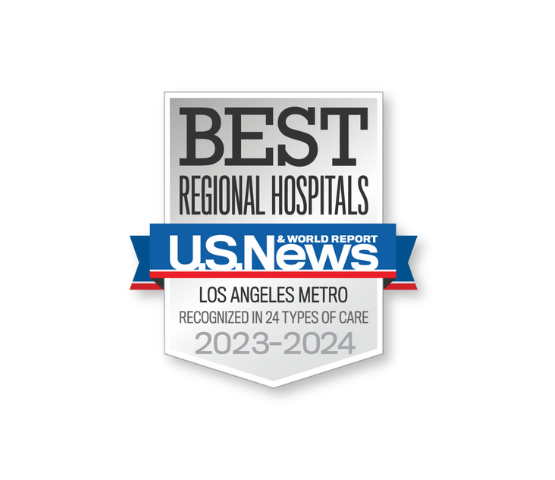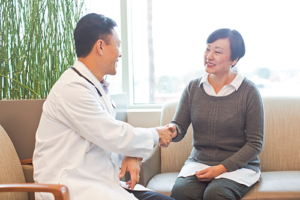 BOLDLY HOAG CAMPAIGN PILLARS
With your support, we can make Hoag—your community hospital—a national destination for patient care. Bringing this vision to life necessitates facilities capable of supporting three bold, interconnected initiatives, starting on our Irvine campus:
Elevating the Patient Experience
Building on the most advanced thinking in the health care sector, architecture, hospitality and customer service, new spaces in Irvine have been thoughtfully designed to enhance the patient experience—from arrival, to wayfinding, to how the rooms look and the way they make people feel.
Recruiting and Retaining Top Talent
The best physicians seek institutions that afford them the freedom to not solely practice medicine but to also move it forward. They join Hoag because—thanks largely to philanthropy—we offer resources, facilities and opportunities commensurate with academic medical centers in a nimble, flexible environment. Facilities built with the support of Boldly Hoag will amplify our ability to attract and retain top talent and empower them to practice, deliver and evolve health care.
Designing and Building the Future of Health
Only a handful of community hospitals have the potential to be pacesetters. Hoag is one of them. By investing in technology, research and innovation, Hoag remains committed to its pursuit of excellence and compassion in service of creating a new future for health care. It's time to build a better way.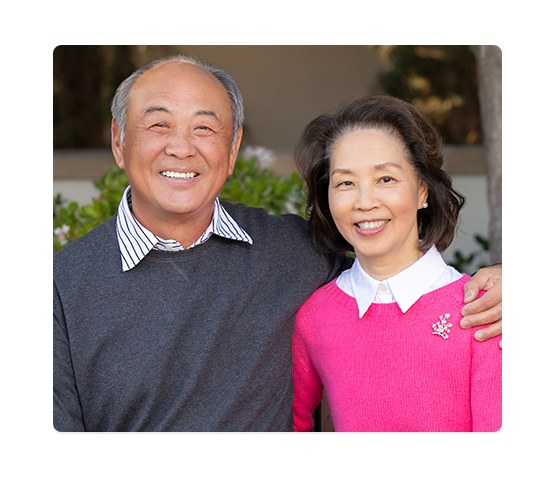 Sun Family Foundation Supports Hoag's Bold Expansion
Philanthropists Diana and David Sun gave a transformational $50 million gift to Boldly Hoag to inspire others to give. Of their gift, David Sun said, "It's no more important or meaningful than any other gift to Hoag, no matter the amount, if it comes from the heart and is made in the hope of helping others. Diana and I simply hope our gift will inspire others to give whatever they can."
Boldly Breaking Ground in Irvine
On July 20, the Hoag Hospital Foundation celebrated the groundbreaking of the Sun Family Campus in Irvine, marking a major milestone in Hoag's expansion.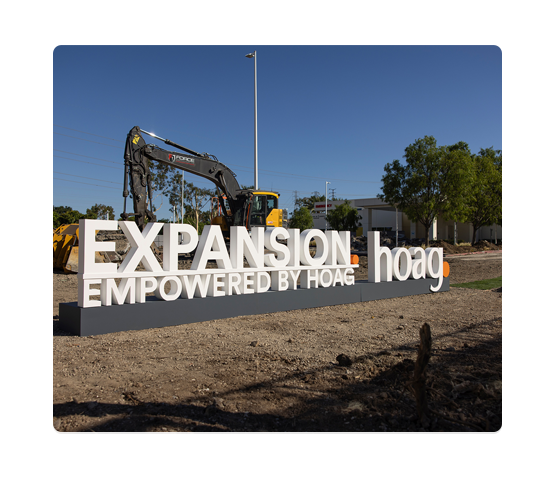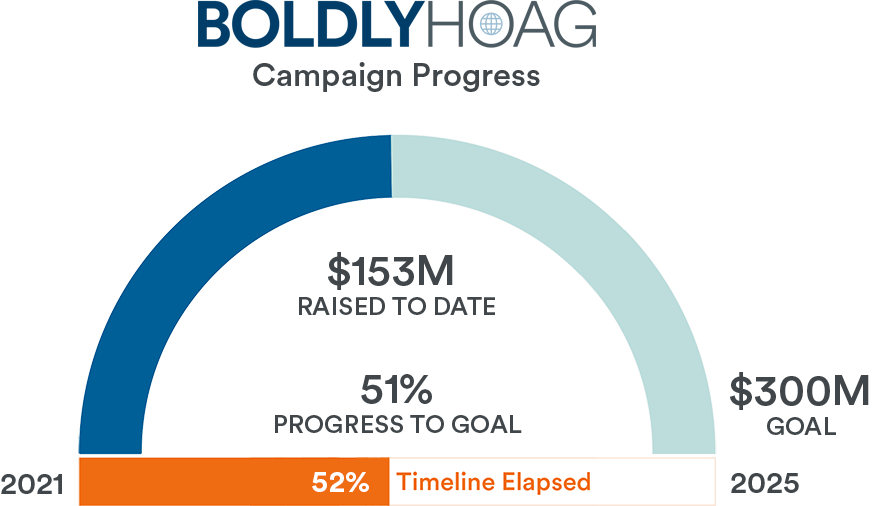 Be Bold With Us
The launch of the Boldly Hoag capital campaign is a pivotal moment in Hoag's history. Over the past 70 years, our community has partnered with us to realize each next step in our vision, catalyzing change and innovation to improve patient care. Once again, Hoag is relying on the support of philanthropic partners to lead the way forward in health care. There's no limit to what we can accomplish together. You belong here.